Vidéotron Radius Case Study
Achieving critical time-to-market for a return-to-work business solution in a pandemic.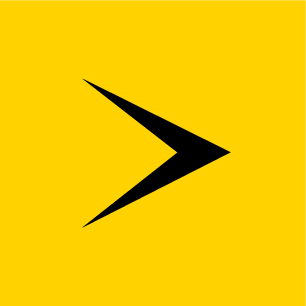 Context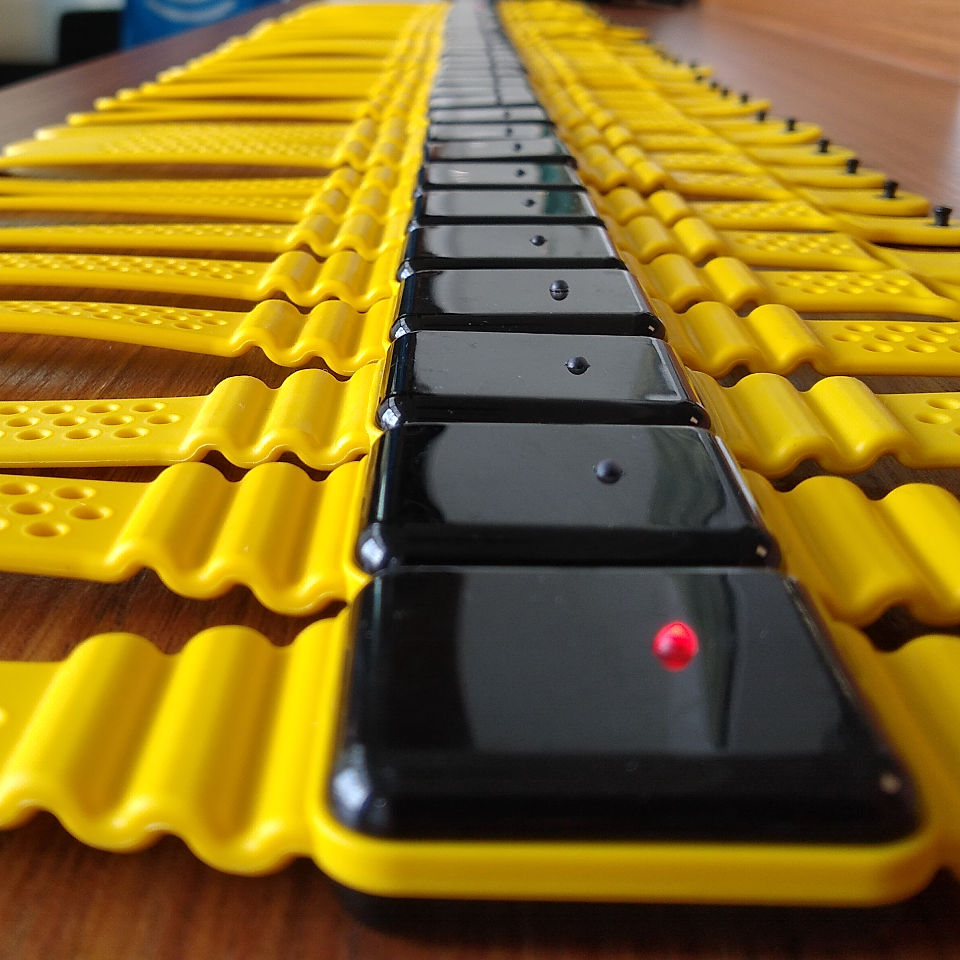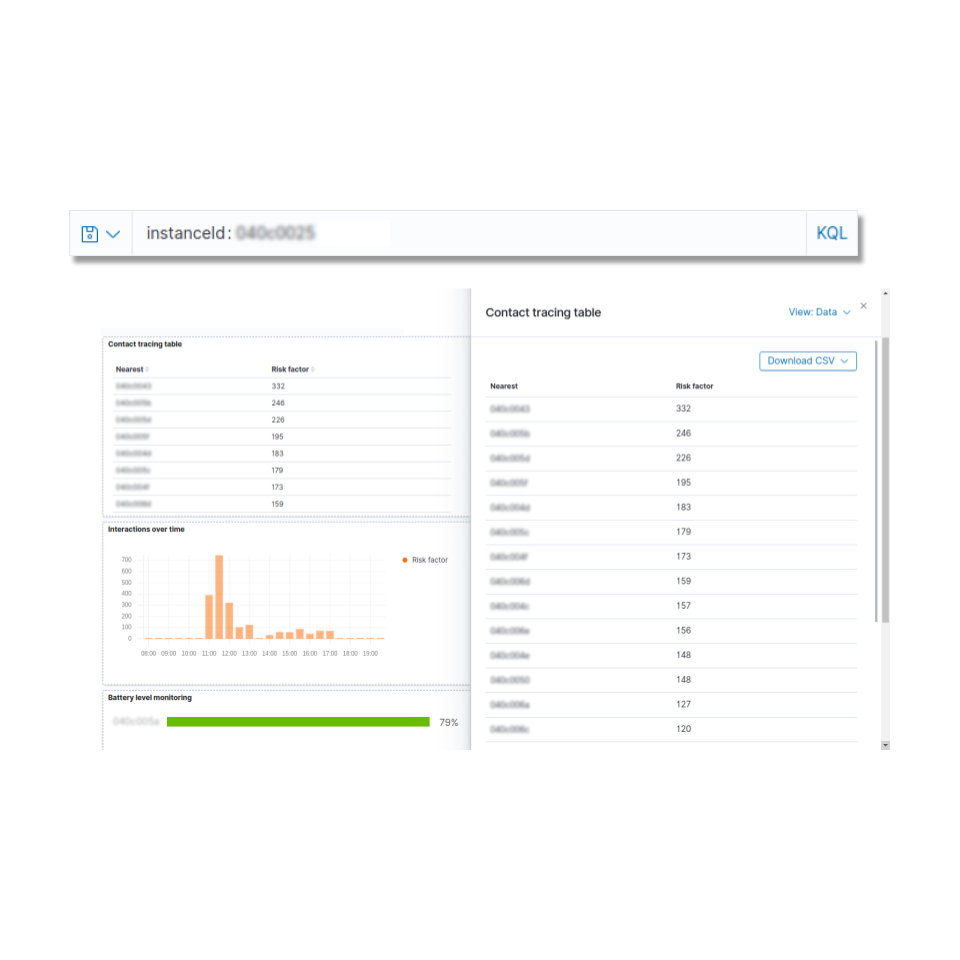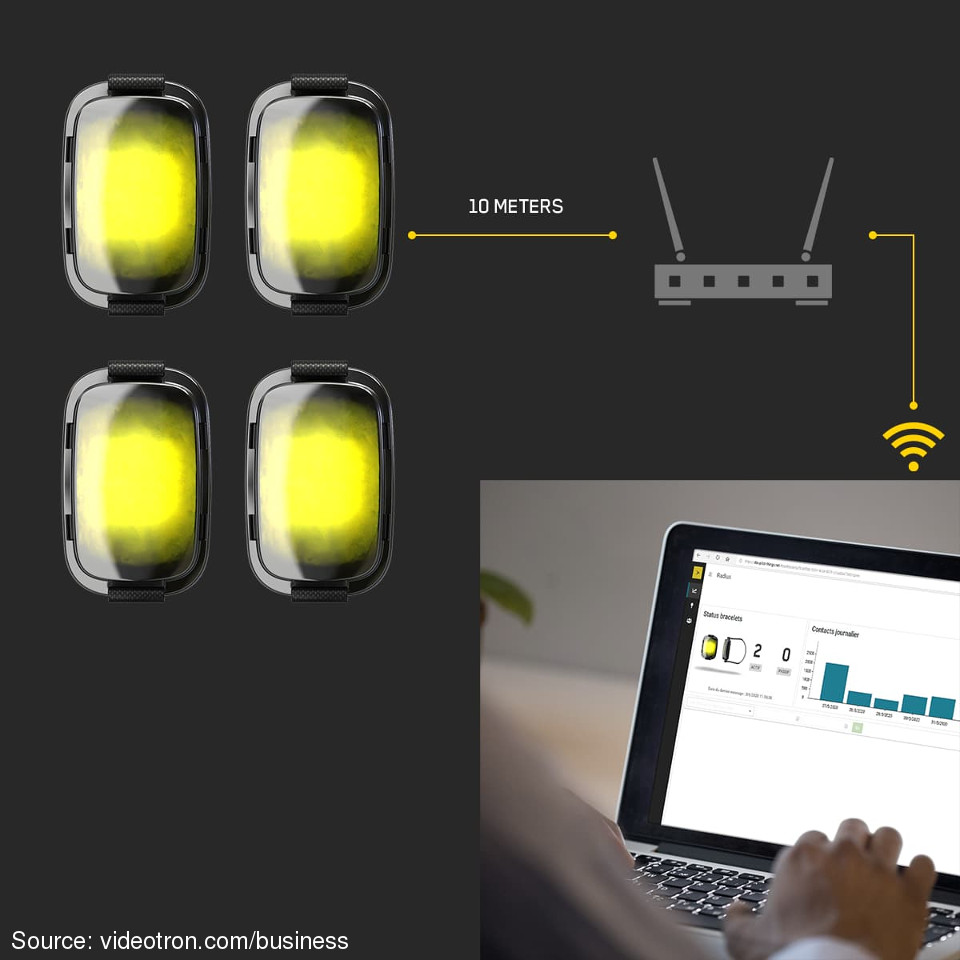 At the start of the COVID-19 pandemic, Vidéotron Affaires sought to facilitate returning to work for employees in a safe and ethical way. The identified solution for their business customers was a proximity wristband that could help with social distancing, and enable contact tracing through interaction detection. Everything had to be launched within 6 months.
reelyActive led the initial prototype and solution development based on its existing DirAct technology and expertise, freeing the primary project partners, Phenomena and Pilot Things, to develop the production wristband and cloud platform, respectively. The early-adopter feedback received from the prototype deployments positively influenced the design, functionality and refinement of the production solution.
Ahead of the second wave of the pandemic, Vidéotron Affaires was able to offer its customers the Radius wristband: a privacy-respecting, geolocation-free solution made entirely in Québec.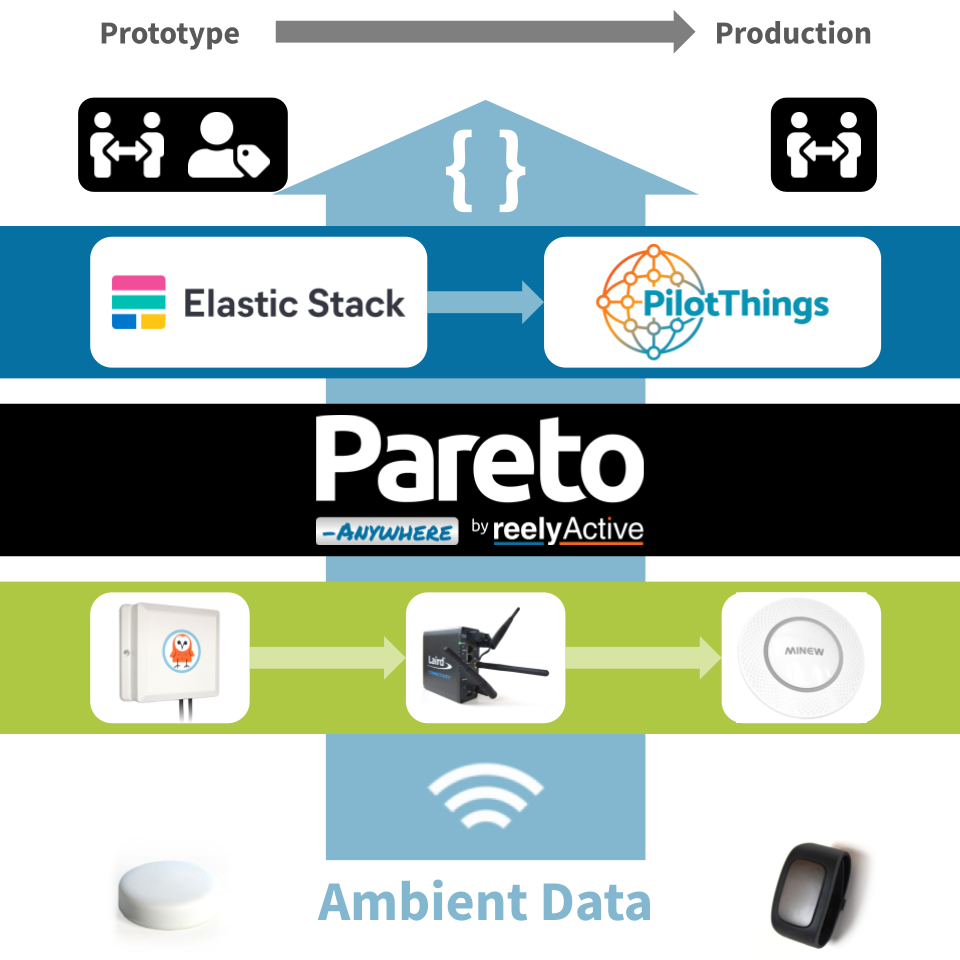 Production Solution
Bespoke Pilot Things portal and dashboards
Data visualisation and manipulation in Kibana
Cloud-integrated Pareto Anywhere software
Pareto Anywhere running on gateway
Minew G1 gateways
Owl-in-One | Laird IG60 gateways
Radius wristbands (based on Phenomena VPX)
Puck.js | ca-va-bracelet
Vidéotron Radius
Montréal, Canada
Launched 2020
Related Case Studies