A Brief History
Remarkable moments of the reelyActive story
2011-2012: Initial idea to initial client
The origin story of the reel and of reelyActive.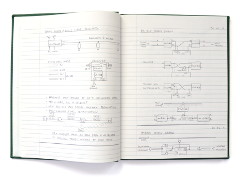 Feb. 2011: First reel sketches
While the first sketch of a "Generic RFID Tag/Receiver" dates to December 2010, the first sketch of what would become the reel architecture was entered in Jeff's notebook on Valentine's Day 2011.
Apr. 2011: Registered reelyactive.com domain
The first recorded use of the term "reel" dates to March 2011. Not long after, while passing the time waiting for a flight, thinking about the future of "Active" RFID, the name reelyActive was coined and the domain promptly registered.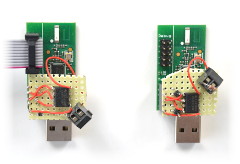 May. 2011: Validation of the reel
Using development boards and rudimentary daughterboards assembled from parts on hand, the concept of relaying decoded radio packets via daisy-chained infrastructure was successfully validated for the first time.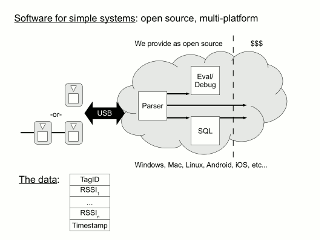 Sep. 2011: First pitch to co-founders
Simple, inexpensive, versatile Active RFID. No existing Active RFID technology combines these qualities. That is our edge. That was the title slide of the pitch by Jeff to prospective co-founders Traian, Pier-Olivier and Olivier. Proposed was the open source software foundation still used today.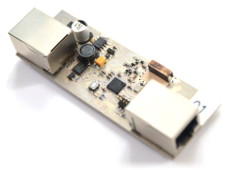 Dec. 2011: Cause for New Year's celebration
Traian produced and hand-assembled the JTR-02 prototype reelceiver on New Year's Eve. It worked. The critical proof of concept was complete.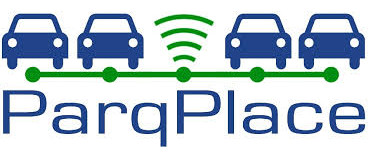 Jan. 2012: ParqPlace as initial client
Silicon Valley startup ParqPlace signed on as the initial client with the intent to use the nascent platform as a competitive edge in the race to become the "AirBnB of Parking". Reels would provide a reliable, cost-effective means to identify tagged cars on infill parking lots.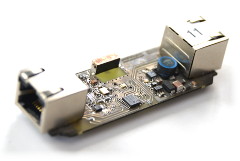 Apr. 2012: Production Reelceiver and Tag
Several prototype iterations would result in the RA-R422-02 reelceiver and RA-T411-02 tag — both of which are still in production today. ParqPlace would receive their first production inventory the following month.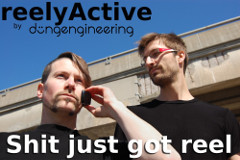 Summer 2012: Shit just got Reel
In a bid to win tickets to the International Startup Festival, content was required for reelyactive.com and the following meme was devised. Up until this time, reelyActive was a project incubated by düngengineering (hence the double-play on words) but that would soon evolve...
2012: FounderFuel Accelerator
Nothing to fear about thinking big.
2013: Internet of Things Startup Hype
The year with more than a LitL Shameless Self Promotion.
2014-2015: Putting Things in Context
Piecing together the platform, learning from early adopters.
2016-2017: Perfecting the Platform
Persistence pays off as platform adoption progresses steadily.
2018-2019: Towards Mass Adoption
Any physical space anywhere, including literal landmark deployments.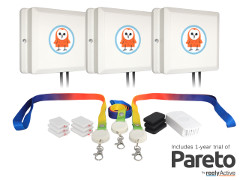 February 2018: Showcase Kit
One kit to rule them all: the introduction of the Showcase Kit made it possible to quickly and easily evaluate almost any real-time location and sensing application on a modest budget. Clients across diverse industries discovered the potential of real-time location and context through our intuitive Pareto Apps web demos.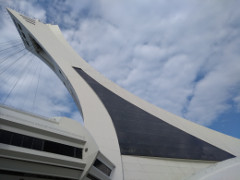 September 2018: World's tallest inclined tower
The year would be marked with flagship workplace, retail and healthcare deployments, literally peaking with the Desjardins offices in Montreal's Olympic Stadium tower, our largest permanent deployment to date, and with measurable ROI realised by the client in mere months.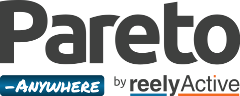 Summer 2019: Pareto Anywhere
An unfilled market need for an open source software platform to aggregate the real-time location and context of all radio-identifiable devices in any physical space was met by our second-generation platform, which would adopt the name Pareto Anywhere for its versatility to operate local, edge and/or cloud.
2020-Present: Parc and the Pandemic
Vision becomes reality in our Park Avenue Research Centre (Parc).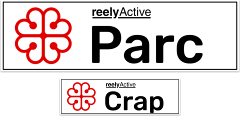 January 2020: Parc
The decade kicked off with a move into a shared living lab, lovingly called Parc (Crap en français), pioneering a future in which occupants of any space exist and interact both physically and digitally, at a human scale and with a human-centric focus.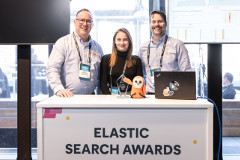 March 2020: Elastic Search Award
The team's final trip before the pandemic lockdown would be to accept an award for "making physical spaces searchable like the Web" using the Elastic Stack, which we integrated seamlessly with Pareto Anywhere, enabling our users to manipulate and analyse their data like never before.