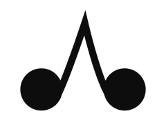 Get started towards your business outcome...
...with a turnkey pilot project
Contact us about replicating one of our successful case studies for a predictable pilot project outcome.
Get started towards your technology integration...
...with a Showcase Kit
Start by evaluating all use cases with a plug-and-play kit-in-a-box and ten hours of our expertise and support.
...free to do it yourself
Start by gaining experience developing with our open source software, documentation and tutorials.
Questions?
Showcase Kit
Our Showcase Kit is designed exactly for this purpose. Plug-and-play to get started in minutes
without
having to code.
Yes
Our Pareto Anywhere open source software runs
anywhere
including on laptops, the Pi, and perhaps even your mobile device. Get started with our
Hello Pareto Anywhere!
tutorial.
Yes
Contact us and we'll schedule an intro call.
Yes
If you're based in Canada, check out our
DAIR BoosterPack
for free, curated cloud resources to host and experiment with our Pareto Anywhere open source software—également disponible sous le nom
les Propulseurs de l'ATIR
.
Yes
Contact us to sign up
to receive brief, periodic newsletters to keep up to date until you're ready to get started.