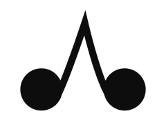 Via e-mail
Sample message
Subject: Inquiry
Hi reelyActive team,
I'm reaching out about topic, topic
Via social media*
*We have abandoned Facebook, Instagram & YouTube ( read our blog post) and will no longer respond on those platforms.
Via GitHub
Raise an issue or make a pull request.
In person* or by mail
reelyActive Parc
reelyActive
279 rue Sherbrooke Ouest, Suite 409
Montréal, Québec
H2X 1Y2, CANADA
*Scheduled visits have resumed but remain subject to pandemic guidelines.