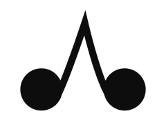 Our Showcase Kit is the fastest and most cost-effective way to embrace the ambient data in your space—without having to write a line of code.
Plug-and-play
All use cases
10 hours support/dev
Purchase from our online store
Included hardware
Our Showcase Kit 2.0 includes ambient data gateways, sensor beacons, and a Pi computer running Pareto Anywhere.
Photo
Qty.
Product Description
3
reelyActive Owl-in-One ambient data gateway.


USB

2
Puck.js sensor beacon programmed with DirAct.


CR2032

6
Minew E8 accelerometer beacon.


CR2032

1
Minew S1 temperature/humidity beacon.


FR03 x 2

1
Pi computer with enclosure and microSD card running Pareto Anywhere.


USB

4
AC-USB adapter with global compatibility (North American ).
Default Network Configuration
The Showcase Kit ships with one Owl-in-One configured as a WiFi access point. The Pi and remaining Owl-in-Ones are configured as WiFi clients.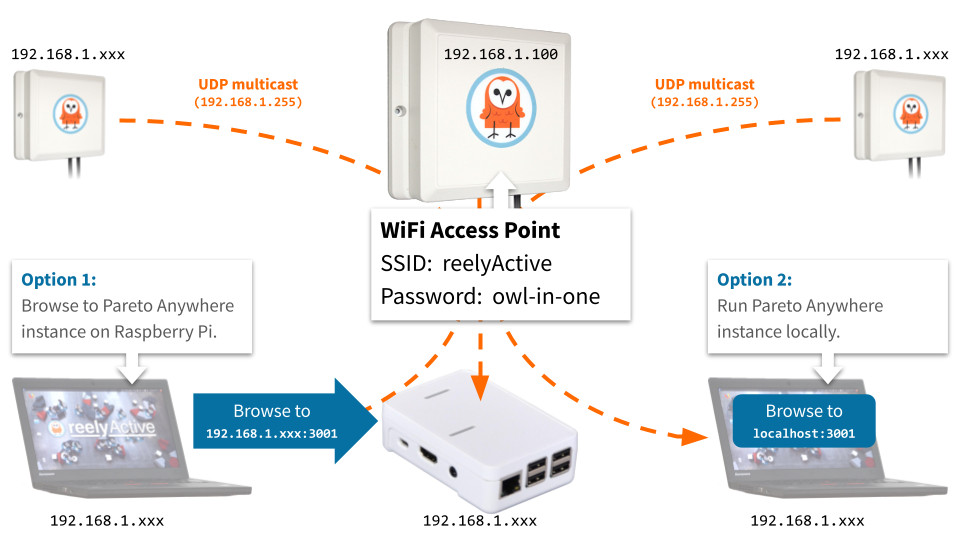 Each Owl-in-One multicasts real-time data to all devices connected to the WiFi network. Receive the real-time data stream simply by connecting to the WiFi network.
Questions?
Yes
Just plug the gateways and the Pi in to power to get up and running. The Pi is even configured to drive a display via HDMI so that anyone can explore Pareto Apps without having to touch a computer.
Yes
Most clients use the hours for development/support towards a specific outcome. Use them however and whenever it makes sense for you.
Next day
The Showcase Kit typically ships from our Montréal office the next business day via Canada Post (Xpresspost). Delivery times vary by region.