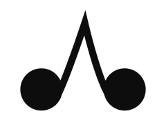 | | |
| --- | --- |
| | reelyApp is no longer actively supported since 2017. And the Physical Web project on which much of the functionality was based was dropped by Google in 2018. This page is maintained for reference only! |
What exactly does did reelyApp do?
See how reelyApp for Android and iOS can selectively advertise the profile you choose to share to both nearby smartphones and listening infrastructure such as our platform.
Purpose
We created reelyApp so that anyone with a recent smartphone can could quickly and easily validate the concept of advertising themselves. That's it, that's all.
If you've stumbled upon this page searching for a way to enable radio-discoverability for mobile users, we invite you to check out our best practices for Bluetooth Low Energy identifiers which addresses the latest challenges in doing so on iOS and Android devices: