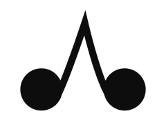 Our technology is free and open source.
In
broad adoption

lies its value.
Our business is sharing our expertise.
In

realising its potential

lies your value.
Isn't open source free?
Our business is sharing expertise
Our open source products are free: not only free as in freedom, but also free as in free-of-cost. So how do we make money?
The value of a context-aware physical space is in realising its potential. Clients who realise that choose to do business with us, often beginning with a Breakthrough before proceeding Beyond.
Breakthrough
One-time cost
We adapt to how you do business.
We pilot your context-aware physical space to realise an initial use case.
Beyond
Annual subscription
You adopt our annual subscription.
You enjoy unconstrained access to our time and expertise anytime you need.
The business of open source is the no-compromise alternative to choosing between off-the-shelf and build-it-yourself.